Organization
---
Mount Rogers Regional Partnership (MRRP) represents a region of five counties and one city.  Branding the region as 'Virginia's I81-I77 Crossroads,' an area stretching from Carroll County to Smyth County along Interstates 81 and 77, the organization membership consists of Smyth, Wythe, Grayson, Carroll and Bland counties, and the City of Galax.
MRRP was formed as a non-profit multi-jurisdictional regional economic development organization (REDO) to conduct outreach marketing, prospect development, project management and work with its six localities to support and enhance their economic development efforts. It is one of eighteen REDOs in the Commonwealth of Virginia.
MRRP is financed by its member localities based on population, as well as voluntary private sector funding. The organization is served by a board of directors with representatives from local governments, private sector, and community colleges.
*Note: Cities in Virginia are independent cities, which have their own governing bodies and are administratively independent of any county. Of 42 independent cities in the United States, 39 are in Virginia.
Mission
MRRP supports the creation of job opportunities, a broadened tax base and an improved standard of living for the residents of Bland, Carroll, Grayson, Smyth and Wythe counties and the city of Galax by attracting and encouraging national and international businesses to locate and invest in the region, as well as by assisting existing companies to create or retain jobs.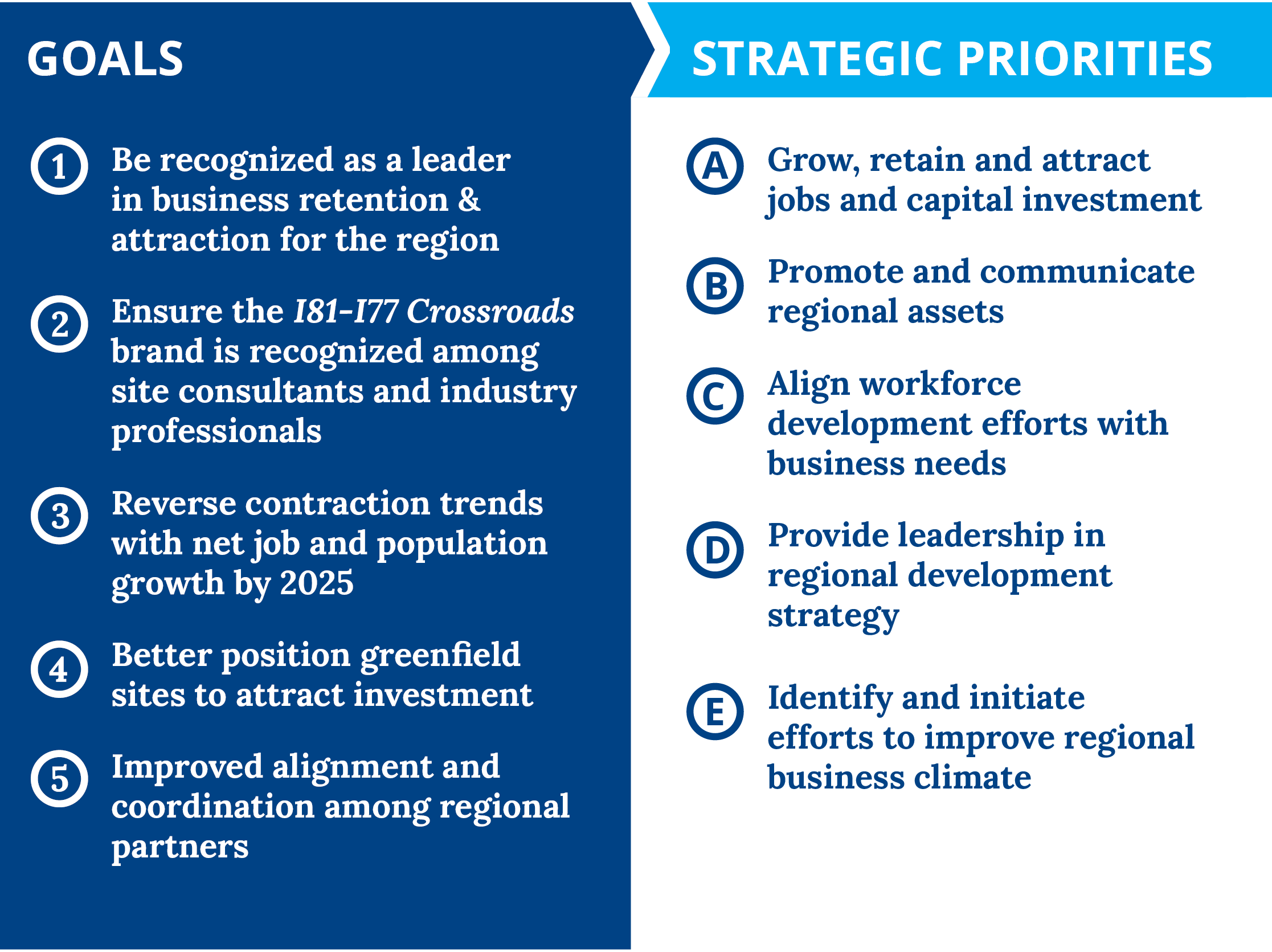 Board & Officers
---
* Member, Executive Committee
Partners
---
Public Sector
Private Sector