On time Graduation Rates (2015)91.80%
---
Population age 25+ with Diploma (2010-2014)81%
---
Population age 25+ with Bachelor Degree (2010-2014)17%
---
Advanced Programs
---
Governor School Enrollment87
---
Students Enrolled in 1 or more AP Classes452
---
Students Enrolled in 1 or more Duel Enrollment Classes1607
---
Higher Education
---
High School Graduates Continuing Education (2014-2015)85.90%
---
Two-Year College Enrollees (2014)13,065
---
Two-Year College Graduates (2014)3,029
---
Four-Year College & University Graduates (2014)6,113
---

At a Glance:
Located in Blacksburg, Virginia approximately 40 miles from VIAA region
Nine colleges and graduate school
90+ bachelor's degree programs
150 master's and doctoral degree programs
31,000 full-time students
16:1 student-faculty ratio
Main campus includes more than 135 buildings, 2,600 acres, and an airport
Computing and communications complex for worldwide information access
Ranked 38th in university research in the United States
Nationally and Internationally Recognized Engineering School
Home to a vibrant corporate research center

At a Glance:
Located in Radford, VA approximately 30 miles from the VIAA region
67 Bachelor degree Programs
22 master and 3 doctoral programs
10 post bachelorette programs
10,000 students
18:1 student-faculty ratio
Main campus includes 204 acres

At a Glance:
Located in Abingdon, VA
Provides 45 academic areas of study and Career Readiness Certificate Testing
15 Certificate Programs geared specifically toward community, manufacturing, and workforce development
Provides Level 1 Manufacturing Technician Certification
Proud Partner to the local industry

At a Glance:
Located in Wytheville, VA
Offer approximately 30 academic programs and Career Readiness Certificate Testing
Associate Program in Machining Technology
Provides Level 1 Certification in Welding and Mechatronics
Proud Partner to local industry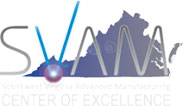 At a Glance:
SVAM COE is currently establishing Level II Certification centers in the region that will focus on Seimans, AWS, and NIMS.
These programs will strengthen the manufacturing workforce through the suppy of skilled welding, mechatronics (CNC), and metalworking labor.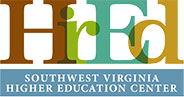 At a Glance:
Southwest VA Higher Education Center was the first multi-college establishment in the Commonwealth. Having university affiliations with VCU, Virginia Tech, UVA, Radford, and others allow the center to offer 90+ degree programs that include many Maser level and Doctoral programs.

At a Glance:
Located in Emory, VA right off I81
64 Programs of Study
7 Graduate programs
1,000 Students
11:1 Student-Faculty Ratio
Main Campus includes 335 Acres
The United Way of Southwest Virginia Ignite Program sparks career interest in the next generation of Southwest Virginia's workforce through career awareness and hands-on learning. The program helps bridge the gap between the worlds of learning and work by connecting schools and students with employers and employees. Across the United Way of Southwest Virginia service area, the Ignite Program is investing in the lives of over 29,000 students – enabling middle school and high school students to realize their potential and be ready to enter and advance in the region's workforce. For more information, visit unitedwayswva.org/ignite. 
 
Virginia's Career Readiness Certificate (2015-2016)
VIAA Region
711
Extended Labor Market
780
 Total
1491